Flexpress Yourself
In collaboration with Google and dentsu One Bangkok, we developed Flexpress Yourself experience for the promotion of Samsung Galaxy Z Flip4.
Flexpress Yourself is an AI-powered web application that allows users to freely express themselves through creating Flexi – a virtual wearable art.
It's time to Flexpress Yourself! Create your own virtual wearable art and share it to the world!
With the power of AI, we use BlazePose to detect key points of the human body. The web app creates Flexi following the movements of the user's left and right arms. Whether you raise your hands up or down, forward or backward, every movement continuously generates Flexi. This means each Flexi is uniquely yours!
Then the web app augments/maps Flexi to the key points of the user's body in real-world 3D. So you can enjoy moving and dancing around with Flexi without limit. Share your creations with the world, and let's embrace individuality & creativity. Three simple steps to Flexpress Yourself: Create, Pose, and Share.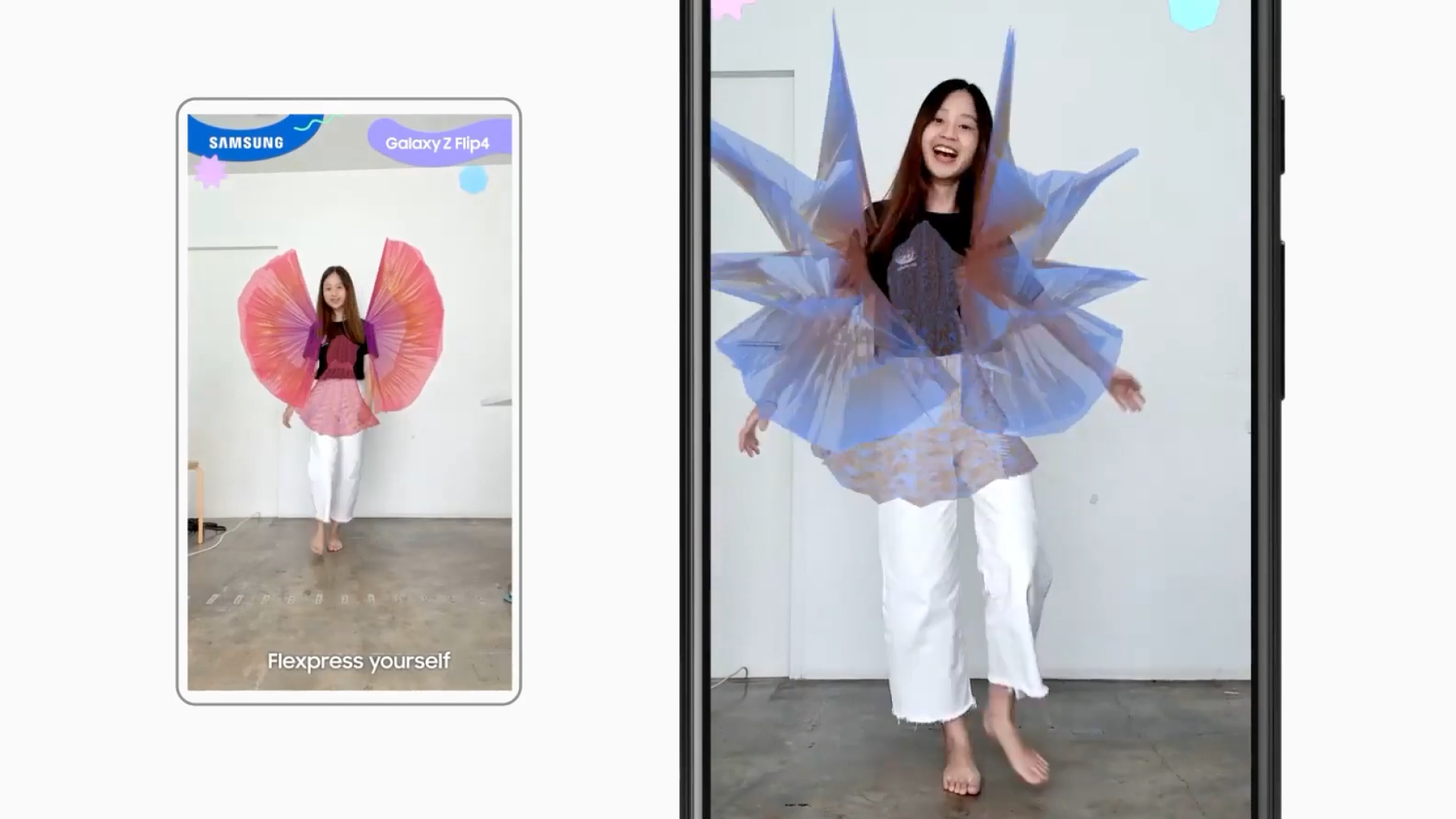 Three simple steps to Flexpress Yourself: Create, Pose, and Share.
Create – Users simply move their arms to create Flexi. As you move, the Flexi develops in real-time.
Pose – After finishing creating the Flexi, it will be put on your body. Now let's move your own way.
Share – Then share your Flexi and movements to the world!
COLLABORATION
Google
Dentsu One (Bangkok)