Mood Food
In association with Google, our team is part of the development team for Mood Food, a sample application powered by PaLM, a large language model from Google.
Mood Food is a chatbot-based web application that can create a recipe based on the user's message. To use Mood Food, simply type in a message describing your mood or what you're in the mood for, and Mood Food will generate a recipe that matches your request.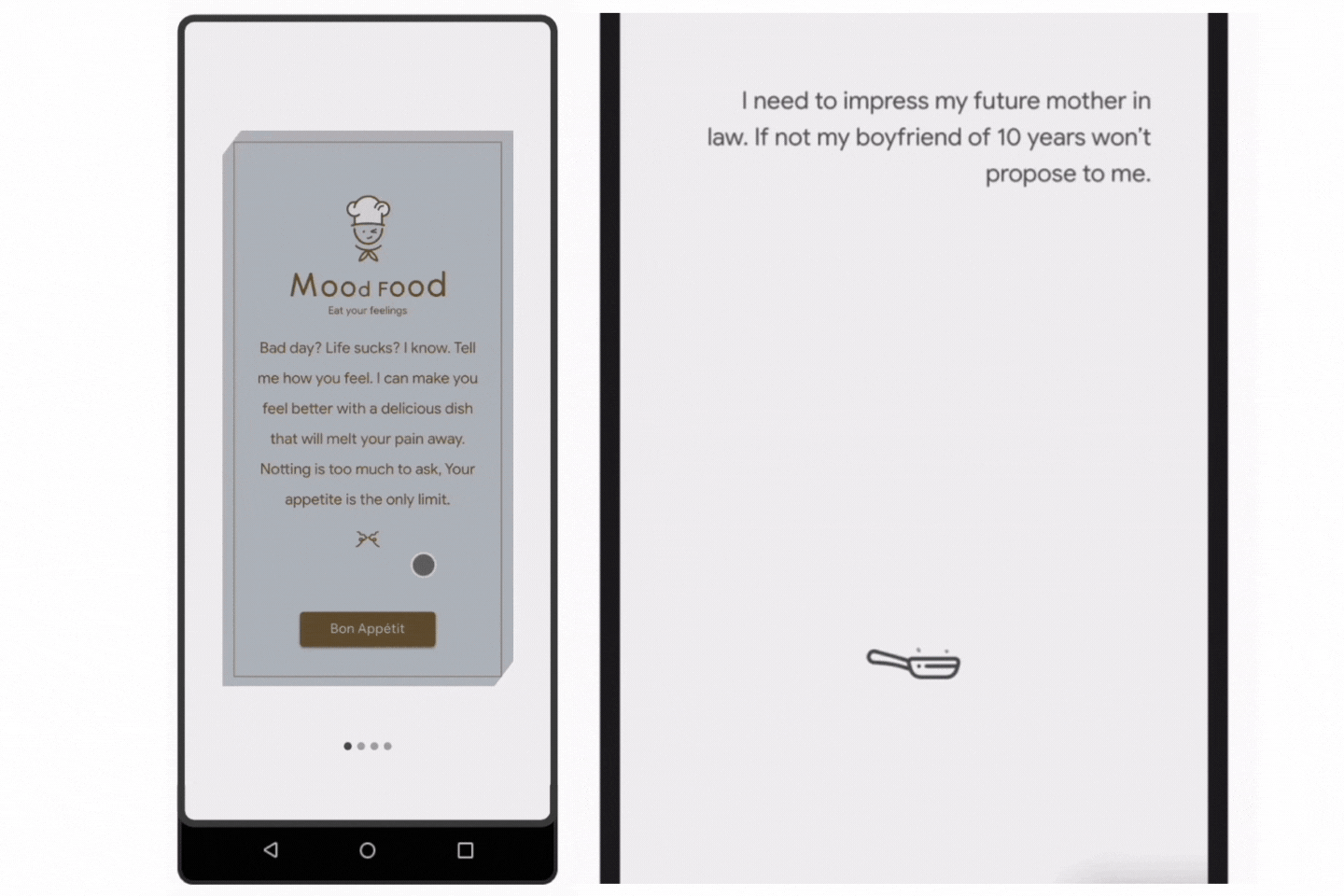 ref : https://github.com/google/generative-ai-docs/tree/main/demos/palm/web/mood-food
Mood Food is a great way to find new recipes to try, and it's also a fun way to explore different cuisines and ingredients.